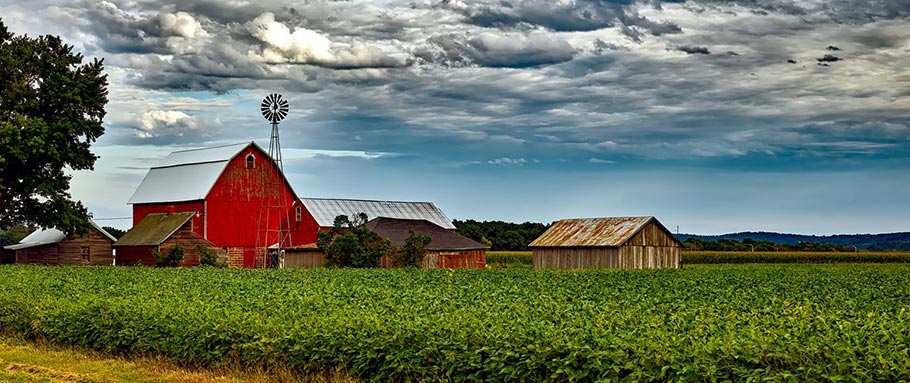 What is a USDA Home Mortgage?
Home loans guaranteed by the United States Department of Agriculture (USDA) provide affordable financing options for properties located in designated small towns, suburbs and exurbs. This program helps eligible low- to moderate-income families achieve homeownership by offering a no down payment option.
USDA Loan Highlights
With flexible requirements, USDA loans feature:
100% financing + required guarantee fee = 102% of the appraised value
Low FICO score requirements
Low interest rates
Low closing costs
Gift funds can be used for closing costs
30-year, fixed-rate mortgage
USDA Loan Eligibility
Eligibility is based on the property size, location and condition along with income and other qualifying factors. Some of these requirements include:
Property must be located in a USDA designated rural area
Maximum loan limits vary based on location
Household members can have a total income of up to 115% of the medial income for the area
Household must be able to afford the mortgage payment, including property taxes, homeowners insurance and the annual guarantee fee payable on a monthly basis
*USDA Guaranteed Rural Housing loans subject to program stipulations and applicable state income and property limits
By entering your contact information, you are providing express written consent for Fairway Independent Mortgage Corporation to contact you at the email and number you provided via telephone, mobile device, automated means like autodialing, text SMS/MMS and pre-recorded messages, even if you are registered on a corporate, state, or federal Do Not Call list. You are also acknowledging and agreeing to our terms of service and privacy policy. Consent is not required to use our services.
Questions? Contact JJ Wilferth Today!